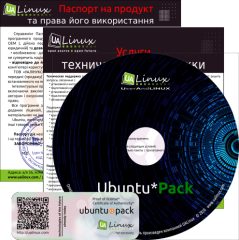 The distribution kit Ubuntu*Pack 20.04 is available for free download which is presented in the form of 13 independent systems with various interfaces: Original Ubuntu and other Budgie, Cinnamon, GNOME, GNOME Classic, GNOME Flashback, KDE (Kubuntu), LXqt (Lubuntu), MATE, Unity, Xfce (Xubuntu).
Plus two new interfaces: DDE (Deepin desktop) and Like Win (Windows 10-style interface).
All images for 64-bit platforms.
The distributions are based on the Ubuntu 20.04 LTS operating system, which allows them to be used for a long time and, accordingly, include all its innovations.
What's new in distributions: