Updated Ubuntu RescuePack 23.11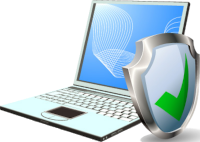 A planned update of the rescue/antivirus disk was carried out - Ubuntu RescuePack 23.11 - designed to combat computer viruses on both infected systems(MS Windows, macOS, Linux, Android, etc.), and individual media/files.
What's new:
updated antivirus databases (Nov 2023) of all antiviruses on the disk: ESET, BitDefender, eScan, ClamAV, Vba32, Avira, McAfee (Trellix)
update ClamAV engine - 103.8
update antivirus engine Avira - 8.3.66.122
update BitDefender engine - August 2021
update McAfee (Trellix) Scanner - 7.0.3
update Firefox - 119
update OpenVPN - 2.6.3
update Nmap - 7.94
update R-Studio - 5.3.191246
update R-Linux - 6.2.191150
update RAR - 7.00b1
remove COMODO Anti-Virus
add PeaZip - 9.5.0
Ubuntu RescuePack 23.11 is available for free download.
ISO image size 2.9 G.
You can find out more information about the system, as well as download it, on the product page
---
In order to minimize such cases when you need to get rid of viruses, as well as increase the security of your system as a whole (both an individual computer and the entire infrastructure), we recommend that you use the "Protected Ubuntu*Pack 18.04 / 20.04", which has expert opinion of the SSSCIP of Ukraine.