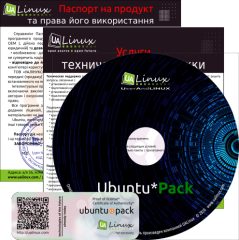 Ubuntu ServerPack - Ubuntu Server Pack is a complete set of server software that allows you to deploy a full-fledged Enterprise server(s).
It is ready for use and integration in any IT environment, including a heterogeneous one in which other servers and other platforms are already present.
The kit is a self-contained solution, which allows its full implementation both in a completely isolated and closed corporate network (enterprise / company / government institution) with limited access without the ability to access the Internet, and in an open network with access to the Internet.
What's new: