Windows GamePack - the largest collection of Open Source games of various genres for MS Windows
---
If you're curious to see what free games are available for Linux, but you're not ready to give up Windows yet, then Windows GamePack is for you.
OSS (Open Source Software) is not only Linux, as many people used to think.
OSS can knock on your door even if you have a Windows computer.
---

This collection of games will be of interest to gamers of any age. Here you will play classical chess, solve riddles, perform aerobatics at the controls of the aircraft over the metropolis, feel like a racer
fight in space battles in the vast expanses of space, build a city, shoot enemies with a machine gun in a modern shooter and plunge into the virtual world of multiplayer games.
The most famous games for Windows, distributed under free licenses, are included here, but this does not mean that this is all there is. The games included in this collection are just the tip of the iceberg.
The disc is dominated by OpenSource games, but there are also closed source games.
All games that are in this collection are also available for Linux platforms.
---
Installation of programs is carried out manually with a full cycle of dialogs through the web interface.

▼ DVD № 1:
FPS (Шутеры от первого лица)
- Urban Terror – многопользовательский шутер от первого лица
- xonotic – быстрый шутер на арене

MMORPG (Многопользовательские онлайновые ролевые игры)
- RuneScape — открытый мир в стиле фэнтези

Симуляторы
- Flight Gear - Симулятор полетов

▼ DVD № 2:
Логические и Головоломки
- PipeWalker - соеденить все компьютеры в сеть

MMORPG (Многопользовательские онлайновые ролевые игры)
- Daimonin — изометрическая онлайн-ролевая игра в реальном времени

Гонки на машинах
- Super TuxKart - игра в гонки на картинге
- Speed Dreams - Симулятор гонок

Стратегии
- UFO Alien Invasion — создай свою команду и останови пришельцев
- 0 A.D. - Военная/экономическая стратегия

▼ DVD № 3:
FPS (Шутеры от первого лица)
- World of Padman - World of Padman клиент
- Cube 2: Sauerbraten – оболочка 3D игры от первого лица

MMORPG (Многопользовательские онлайновые ролевые игры)
- PlaneShift - MMORPG 3D игра в стиле Fantasy
- Savage DRX — RPG FPS и третьего лица, RTS

Стратегии
- Spring RTS - стратегия реального времени

Космическое пространство
- Vegastrike - 3D космические сражения

▼ DVD № 4:
Аркады
- LBreakout2 - Игра типа ball-and-paddle с приятной графикой

FPS (Шутеры от первого лица)
- Red Eclipse - Single-player and multi-player first-person ego-shooter
- Alien Arena — Одиночный 3D онлайн шутер от первого лица

MMORPG (Многопользовательские онлайновые ролевые игры)
- Auteria — фантастический мир внутри нашего реального мира

Гонки на машинах
- StuntRally - Ралли с элементами трюка

Стратегии
- FreeCol — свободная версия Colonization
- MegaMek - сетевой Java клон BattleTech

▼ DVD № 5:
Аркады
- Atomic tanks - танковые сражения

Редакторы
- Sandbox Game Maker – 3D игра разработанная для детей

FPS (Шутеры от первого лица)
- Warsow – быстрый 3D шутер от первого лица
- OpenArena - быстро развивающийся трёхмерный шутер от первого лица
- Smokin' Guns — Quake 3 движок основан на играх про "Old West's"

Гонки на машинах
- VDrift — Cross-платформенный открытый симулятор

Стратегии
- The Battle for Wesnoth — пошаговая стратегия — полная верся
- Warzone2100 - 3D стратегия рельного времени
- Widelands - фэнтезийная стратегия реального времени

Космическое пространство
- NAEV - 2D игра соревнования в торговле

▼ DVD № 6:
Аркады
- BZFlag - 3D-игра от первого лица, танковое сражение
- Extreme Tux Racer - 3D гонки с Туксом, пингвином Linux
- Hedgewars - Игра в стиле Worms
- Streets of Rage Remake - Классика MegaDrive возвращается
- SuperTux - классическая 2D аркада в жанре "jump 'n run"
- teeworlds – онлайновый 2D шутер
- TORIBASH! - файтинг нового поколения
- irrlamb - 3D Physics Game
- Neverball - 3D игра с наклонным полом
- OpenLieroX - Клон Worms с поддержкой сетевой игры
- Paintown - Paintown 2D игра драка
- Pingus - Игра создана по мотивам игры Лемминги (Lemmings)
- Rocks'n'Diamonds - скроллинг Tile-based логическая игру с экшен
- scorched3d - 3D артилерийская игра подобная Scorched Earth
- Sonic Robo Blast 2 - 3D-игра Sonic the Hedgehog на движке Doom
- Warlock's Gauntlet - динамичный шутер с видом сверху
- xmoto - 2D мотокроссовая игра

FPS (Шутеры от первого лица)
- Enemy Territory – многопользовательский шутер
- Assault Cube - realistic first-person-shooter
- Revenge Of The Cats - Fast-paced, team multiplayer FPS

Логические и Головоломки
- Numpty Physics - рисованная игра-головоломка
- OGS Mahjong - "пасьянс маджонг"
- The Butterfly Effect - это физика игры о причинах и следствиях.

Музыка
- Performous - караоке с поддержкой пользовательских песен
- StepMania - симулятор танца.

MMORPG (Многопользовательские онлайновые ролевые игры)
- Eternal Lands — бесплатная MMORPG
- Heroes of Newerth - стратегия в реальном времени
- Project Diaspora - 2D Space Trading MMORPG

RPG (Ролевые игры)
- Freedroid RPG - изометрическая RPG по мотивам Paradroid
- Lips Of Suna - игра с элементами экшн-RPG
- Warlock's Gauntlet - Дьяблоподобная игра

Гонки на машинах
- The Open Racing Car Simulator - 3D симулятор гонок

Симуляторы
- corsix-th - Open source clone of Theme Hospital
- Second Life - просмотрщик для Second Life
- Unknown Horizons - экономический симулятор с элементами стратегии
- Danger from the deep - симулятор подводной лодки
- Simutrans — транспортный симулятор

Стратегии
- Freeciv - Пошаговая стратегия Civilization
- netPanzer - онлайновая многопользовательская тактическая игра
- FreeOrion – исследование космоса и завоевание галактики
- megaglest - стратегия в реальном времени в фэнтезийном мире
- TripleA - Пошаговая стратегия

Космическое пространство
- Oolite - космический симулятор

Спорт
- Digital Paintball 2 - симулятор пейнтбола
- DreamChess - 3D шахматы

▼ DVD № 7:
Аркады
- Hannah's Horse - Ориентированная на детей игра в стиле Pacman
- Armagetron - 3D Tron-like high speed game

MMORPG (Многопользовательские онлайновые ролевые игры)
- Dofus - тактическая многопользовательская ролевая онлайн-игра

RPG (Ролевые игры)
- The Ur-Quan Masters - Межгалактические приключения

Симуляторы
- CRRCsim — симулятор полета на аэроплане
- OpenTTD — новая реализация Transport Tycoon Deluxe с улучшениями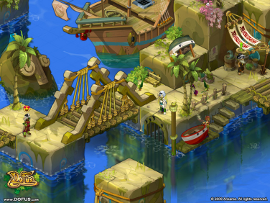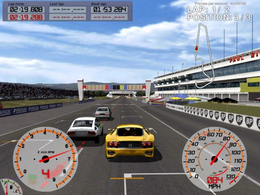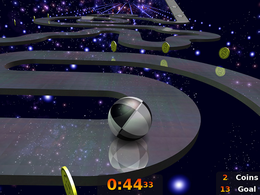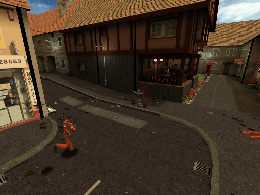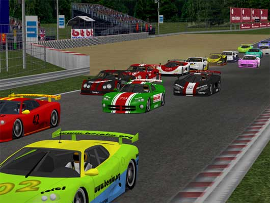 ---