Ubuntu*Pack (OEMPack) 20.04 Distribution Release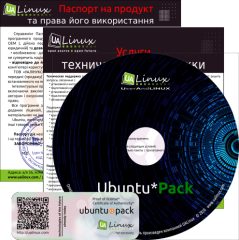 The distribution kit Ubuntu*Pack 20.04 is available for free download which is presented in the form of 13 independent systems with various interfaces: Original Ubuntu and other Budgie, Cinnamon, GNOME, GNOME Classic, GNOME Flashback, KDE (Kubuntu), LXqt (Lubuntu), MATE, Unity, Xfce (Xubuntu).
Plus two new interfaces: DDE (Deepin desktop) and Like Win (Windows 10-style interface).
All images for 64-bit platforms.
The distributions are based on the Ubuntu 20.04 LTS operating system, which allows them to be used for a long time and, accordingly, include all its innovations.
The main differences between our distributions and the original Ubuntu is the already implemented official updates, additionally installed various graphical interfaces, multimedia and additional drivers and programs that are absent in the original version, but in our opinion they are useful.
This allowed the creation of Ubuntu*Pack 20.04 as a self-contained solution for installing it on new computer equipment, home or work computer.
What's new in distributions:
✔ the family has been replenished with two new interfaces DDE and Like Win
✔ included all official Ubuntu updates until September 2020
✔ LibreOffice version 7.0.1
✔ WINE and PLayOnLinux
and other.
There are a lot of changes, so more details can be found on the distribution page.
Distributions can be Downloaded or Purchased on DVD or USB Flash with technical support.
On the basis of this distribution, the "Protected Ubuntu*Pack 20.04", has been developed, which has an expert opinion from the SSSCPI of Ukraine.