Upgraded Windows EducationPack to 19.11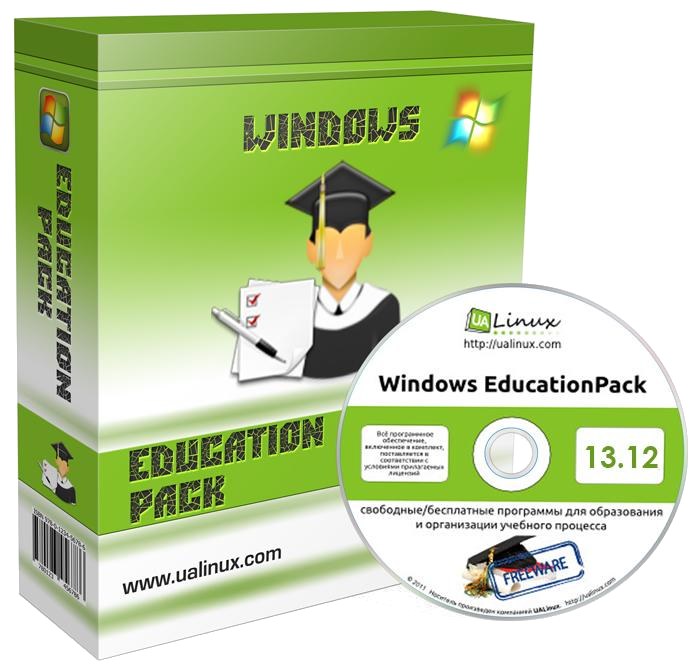 Updated and available for free download Windows EducationPack 19.11 - the most comprehensive collection of OpenSource software for the MS Windows operating system, designed to organize and simplify the learning process in educational institutions.
The supplement contains 70 educational and scientific applications and will be useful to schools (including elementary grades), lyceums and higher educational institutions (institutes, universities). Also in it there are programs for managing and controlling the educational process.
Also on the discs there is documentation on learning how to work with more than 20 programs: OpenOffice, Blender, GIMP, Inkscape, Java Eclipse, Scilab, Scribus and others.
The latest update increased the size of the collection to three DVD discs.
Programs that were previously present in this collection were updated. Also, old programs were removed that currently do not exist or have not been updated for a long time and many new ones have been added, for example: Blender - 3D modeling system; GIMP - graphical raster editor (Adobe Photoshop); Inkscape - vector graphics editor (Corel Draw); LibreOffice - a full replacement for Microsoft Office; Scribus - layout of documents (QuarkXPress, Adobe InDesign); Fedena - a system for managing the school; Gibbon - management of computer classes; OpenBoard is an interactive application for whiteboard and others.
Read in more detail about the collection and download it on the project page.
---
All comments and suggestions, please write on the forum
---