Updated Ubuntu*Pack (OEMPack) 20.04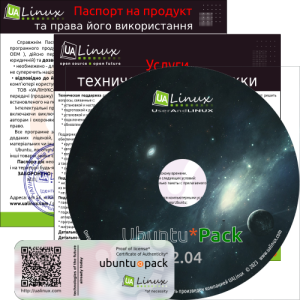 Updated Ubuntu*Pack 20.04 distribution. It is available for free download and is presented as 13 independent systems with different interfaces: Ubuntu (from Canonical), Budgie, Cinnamon, DDE (Deepin desktop environment), GNOME(+Classic,+Flashback), KDE (Kubuntu), LikeWin (interface in Windows 10 style), LXqt (Lubuntu), MATE, Unity, Xfce (Xubuntu).
What's new:
includes all official Ubuntu 20.04 updates through April 2023;
updated:
boot-repair 203
firefox 112
flatpak 1.14.4
inkscape 1.2.2
freerdp 2.7.0
libreoffice 7.5.2
remmina 1.4.29
thunderbird 102.10
fwupd 1.7.9
intel-microcode 20230214
modemmanager 18.6
mesa 21.2.6
nmap 7.93
php 7.4.33 / 8.0.28 / 8.1.18 / 8.2.6
samba 4.15
linux kernel 4.15
openvpn 2.6.3
webmin 2.021
skype 8.97
snapd 2.58
viber 18.2
wine 8.7
folder-color 0.2.0
nmap 7.93
fuse 3.9.0
mintstick 1.5.5
winetrick - 20230212
added:
support for digital hardware keys (Efit, Avtor, Almaz-1, Crystal-1 and many others)
support for mounting WebDAV resources as a regular file system
adsys, adcli - utilities for connecting a computer to Microsoft AD and managing user and computer group policies
backintime - simple system backup utility
cpu-x - utility for obtaining information about the computer hardware
dislocker - ability to work with BitLocker partitions
drawing - simple drawing app
gnome-user-share - utility for sharing folders over the network
checkinstall, git - utilities for developers and advanced users
exe-thumbnailer - display windows program icon in explorer
ooo-thumbnailer - preview documents in File Explorer
go-mtpfs - mounting the file system of external MTP devices (Android)
signal-desktop - secure messenger
fprintd - access to the fingerprint reader
zulucrypt - utility for working with encrypted files / partitions
gamemode - game system optimizer
shotwell - digital photo management software
sipcalc - advanced console IP network calculator
torbrowser-launcher - TOR browser
You can find more details on the distribution page.
Ubuntu*Pack 20.04 is free to download or buy with technical support on DVD or USB Flash.
On the basis of this distribution, a "Protected Ubuntu*Pack" was developed, which has an expert opinion from the SSSCPI of Ukraine.