Our new product Ubuntu RescuePack!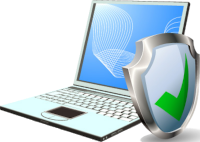 We are glad to present our new product - Ubuntu RescuePack, a "live operating system" designed to help you fight computer viruses!

It is an antivirus solution for the treatment of infected systems (MS Windows, Mac OS X, Linux, Android, etc.), media and individual files.
The system is based on the Ubuntu*Pack 16.04 (Xfce) distribution and only runs on 64-bit AMD / Intel processors.

What is included in the system:
✔ antiviruses: ESET, BitDefender, COMODO and others
✔ filesystem support: FAT, exFAT, NTFS, HFS+ and others
✔ utilities for recovering files and boot sector
and other
Ubuntu RescuePack is available for free download.
ISO image size 2.6 G.
You can find out more information about the system, as well as download it, on the product page
---
In order to minimize such cases when you need to get rid of viruses, as well as increase the security of your system as a whole (both an individual computer and the entire infrastructure), we recommend that you use the "Protected Ubuntu*Pack 18.04/20.04", which has expert opinion of the SSSCIP of Ukraine.