Updated Ubuntu RescuePack 21.05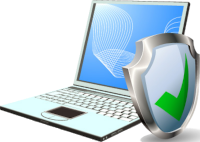 A planned update of the rescue / antivirus disk was carried out - Ubuntu RescuePack 21.05 - a "live operating system" designed to fight computer viruses on infected systems (MS Windows, Mac OS X, Linux, Android, etc.), media and individual files.
What's new:
✔ The new Sophos antivirus has been added to the disc.
Now the boot disk includes 8 different antiviruses at once;
✔ updated antivirus databases for May 2021 of all antiviruses on the disk:
ESET, BitDefender, COMODO, eScan, F-prot, ClamAV, Vba32, Sophos;
Ubuntu RescuePack is available for free download.
ISO image size 2.7 G.
You can find out more information about the system, as well as download it, on the product page
---
In order to minimize such cases when you need to get rid of viruses, as well as increase the security of your system as a whole (both an individual computer and the entire infrastructure), we recommend that you use the "Protected Ubuntu*Pack 18.04/20.04", which has expert opinion of the SSSCIP of Ukraine.