New Year's gift - a collection of games Windows GamePack 22.11
---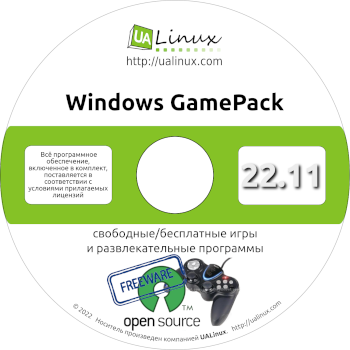 The best New Year's gift for Windows gamers from Linux users: Windows GamePack Free Games has been updated.
This is the largest collection of cool free games of various genres, which is open source or free of charge.
Most of these programs are released simultaneously for both the Windows platform and the Linux platform.
You are expected:
tactical MMORPG, classic RPG and 3D strategy;
baseball and paintball simulators;
travel, space battles;
strategies, shooters, simulators, fantasy, puzzles and much more.
Regarding the previous assembly from 2011, all games that died or stopped in development were removed.
Only those games that continue to be developed and updated are left.
You can learn more about the composition of the games, as well as download the ISO or purchase it on discs .