Updated collection of programs for Windows DesktopPack - 22.10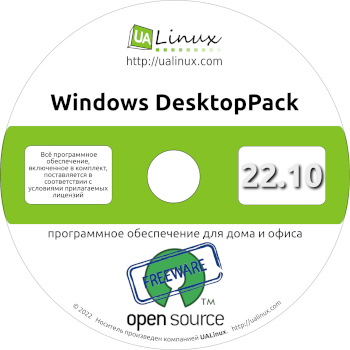 is a collection of cool software for MS Windows that is open source or free of charge. Most of these programs are released simultaneously for both the Windows platform and the Linux platform.
It includes programs for solving a wide range of tasks, which are free functional analogues of expensive software, such as Microsoft Office, Adobe Photoshop, CorelDRAW, QuarkXPress, Sound Forge and others.
You can learn more about the composition of the software, as well as download the ISO or purchase it on disks .